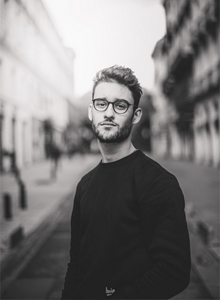 Photographer
Take the camera. Go out. Identify the spot. Examine every angle. Capture it. Go home. Edit. Publish.
That's what I've been doing for the last three years every time I get the chance. My name is Louis Maniquet, I'm 22 years old and I consider photography as an art that makes me escape from the real world. Indeed, each picture freezes out a second. And each second matters.
Enter my universe, you'll realize big cities inspire me as well as Mother Nature: I like shooting the buildings' perfect symmetry as much as the landscapes' peacefulness.
In my artistic career so far, several interesting brands trusted me to work for them, and I had four great opportunities to see my creations come to life during photo exhibitions.