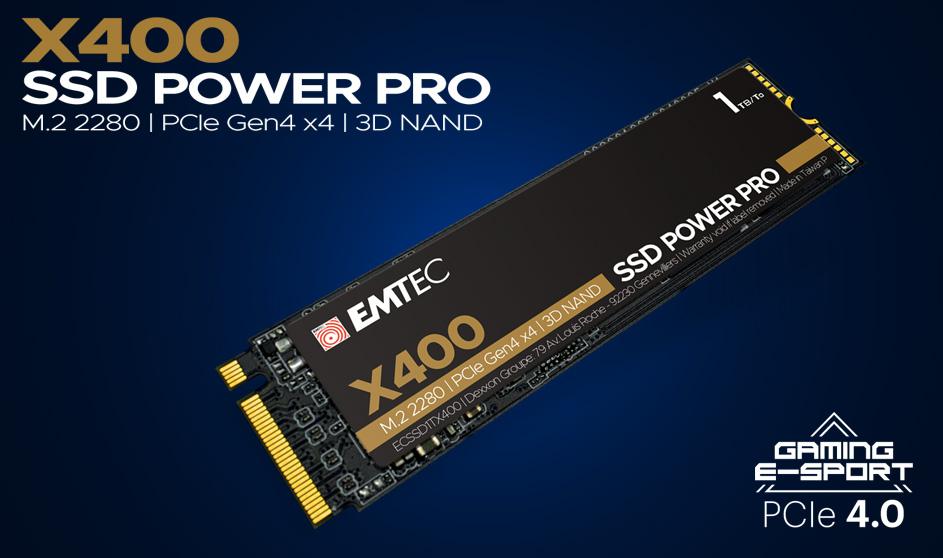 The best gear for gamers, e-sports, creative works, and intensive workloads.
Unleash your power and creativity ! Bring ultra-large storage capacities up to 4TB and massive performance to your games and applications.
Equipped with PCIe Gen4 x4 technology and a DRAM cache buffer, this state-of-the-art M.2 2280 NVMeTM SSD drive is the secret weapon you need for hardcore gaming and intensive workloads.
The Power Pro SSD drive will instantly boost your computer, up to 50x faster than a classic hard drive* !
Improved performances during your computer's startup and shutdown phases.
Faster response of your most resource-demanding applications or heavy games.
Quieter and more shock-resistant than a classic hard drive.

Easy Installation Follow our step-by-step guide and tutorial available on Product resources
Emtec X400 SSD POWER PRO – Packaging