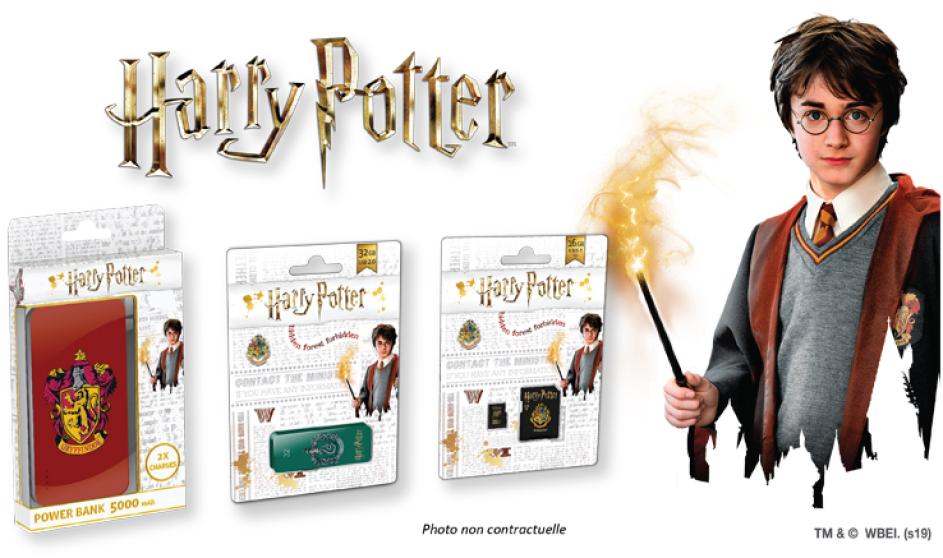 All good things come in pairs!
Just in time for the launch of the Wizards Unite mobile game (beta version),
EMTEC is releasing their new range of Harry Potter products.
For the 2019 Back-to-School season,EMTEC, a specialist inflash storage and mobility products, is launchingan exciting new range of products with themes from the legendary Harry Potter saga!
After the success of the Looney Tunes, DC Comics and Hanna-Barbera licenses, they are bringing to life their newest Warner Bros. license composed of USB drives, microSD cards and portable chargers.
Students can return to school showing their Hogwarts House spirit!
Hot news for Harry Potter fans, wizards and muggles alike, the iconic Hogwarts house logos (Gryffindor, Hufflepuff, Ravenclaw and Slytherin) and the stylish colors of each house have hit the EMTEC products! Students choose their House Colors, storage capacity and they're ready tohead off to school!
A complete range of products for the Harry Potter fan, children and adults alike!
Choose the products that fit your needs in thephoto and mobility categories:
USB drives (single pack and duo pack)
Memory cards 32GB
Portable chargers 10,000 mAh
The first content sharing has started see our