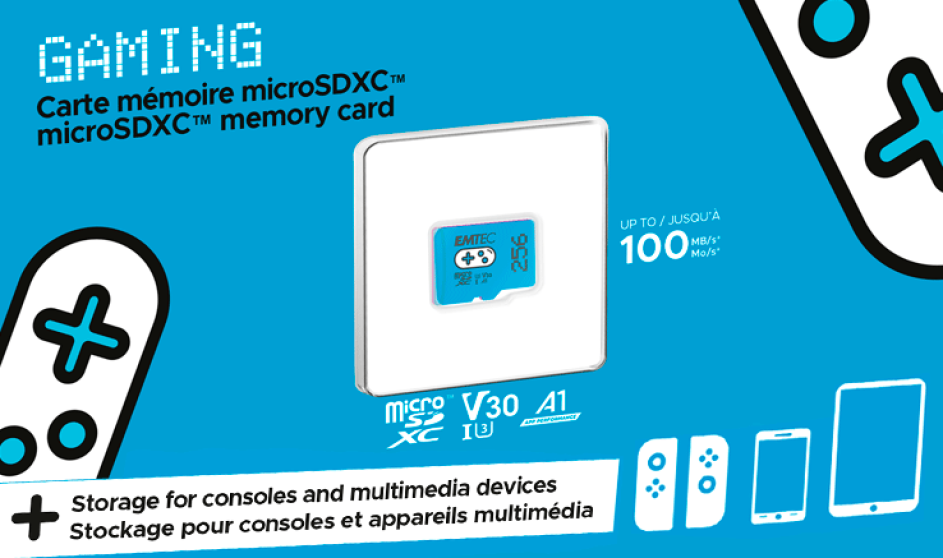 Nintendo Switch gaming console, is very popular from several years thanks to a compact size, (you can play both at home and on-the-go), successful Nintendo's games.
In term of storage, it offers (default setting):
An internal 32GB storage, part of which will be reserved for the operating system.
A micro-SD expansion slot.
Given the development of dematerialized game purchases (Nintendo Store) and their size (13.4GB for The Legend of Zelda), the purchase of micro-SDs has become essential for console users.
Emtec GAMING range offers them:
To increase storage capacity up to 512GB
To boost sequential and random speed performances
The best gaming experience
Emtec Gaming – Packaging