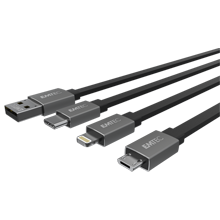 Charge & Sync beautifully any device, mobile or tablet !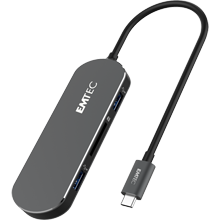 Emtec Type-C Premium Hub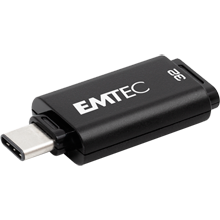 Back-up and share any content from your newest generation devices using USB-C technology.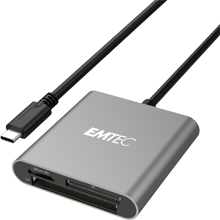 Emtec 3-slots Type-C Card reader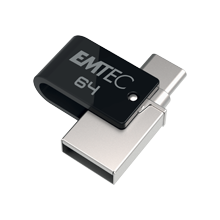 On-The-Go swivel metal drive to store and share your documents with any mobile or computer. DUAL USB-A / USB-C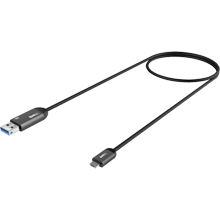 On-The-Go Dual Flash Drive, Store, share and charge.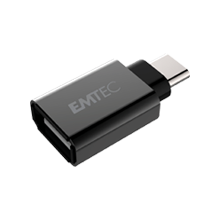 This simple and performant adapter will turn any USB-A port into Type-C.